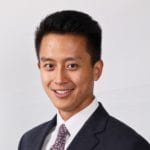 https://www.lungandsleep.com.au/how-to-refer-to-us/
https://www.maryvaleph.com.au/wp-content/uploads/2021/11/LS_Referral_Form_2021_May_Fillable.pdf
Dr. Shaun Yo MBBS (Hons.) FRACP.
Dr Yo is a Respiratory and Sleep physician, consult at Maryvale Private Hospital and also provide telehealth consultations. He performs both inpatient and home-based sleep studies at Maryvale. In Melbourne, he consults in Bentleigh and has a public appointment at Monash Health and The Alfred Hospital. Dr Yo has special interests in asthma, pulmonary hypertension, and the investigation of lung nodules and lesions, he is also experienced in the management of sleep apnoea and other sleep disorders.
Dr Yo graduated top of his medical class at Monash University in 2011 and was awarded the Gold Medal. In 2015 he achieved the highest score in the FRACP examination. After completing his training in Respiratory and Sleep Medicine through The Alfred Hospital and Monash Health, he was awarded a scholarship to complete a fellowship in pulmonary hypertension at Toronto General Hospital, one the largest centres in North America. Dr Yo is accredited for Bronchoscopy and Endobronchial Ultrasound (EBUS) at Monash Health.