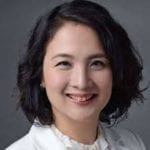 As a specialist Plastic and Reconstructive Surgeon, Dr Beryl Tan understands that paying attention to the needs of her patients with care and empathy is first priority. Through a lens of compassion, she considers and proposes which procedure would best suit and serve the needs of each patient. However, not everyone will be a suitable candidate for surgery. This may be due to other health factors or an individual may not be in the right state, mentally or emotionally.
When a patient is thinking about undergoing plastic surgery, it is essential that they are well informed and carefully consider all associated risks and complications before arriving at a decision. Further to this and prior to pursuing any procedure, it is imperative that her patients and  Dr Tan reach a mutual understanding of the desired goal and form a partnership in order to optimise the healing process and ensure the best outcome.
Dr Tan has had more than 10 years of experience in various areas of Reconstructive and Cosmetic Surgery and some of these areas include: skin cancer, hand trauma, breast augmentation and reduction, post cancer breast reconstruction, facial aesthetic procedures including facelift and eyelid reduction and body contouring procedures such as liposuction and abdominoplasty (tummy tuck).
Dr Tan has been trained by respected mentors and continues to learn from the best teachers- her patients. They inspire and motivate her to do what she does best.