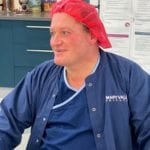 After graduating from Monash Medical School, Mr David Scott completed advanced surgical training with the Royal Australian College of Surgeons in Melbourne, and spent one year in England for colorectal and breast surgical training. Upon completion of his formal training Mr. Scott became a Consultant General Surgeon, and now provides a full range of general surgical and bariatric surgical services in Central, West and South Gippsland.
Mr. Scott has an interest in advanced laparoscopic surgical practice, which was enhanced in the first few years of his consultancy working at Lap Surgery Australia, performing laparoscopic gastric banding and other obesity operations, endoscopic hernia repair and colorectal surgery.
Mr David Scott runs Gippsland Bariatric Services and is currently providing a general surgical service at Maryvale Private Hospital.
Mr Scott is a Gippsland based General Surgeon with an interest in advanced laparoscopic surgery, he runs the main Gippsland Bariatric Services office from his consulting rooms at 150 Princes Highway, Traralgon, where all appointments to see Mr. Scott are made. Mr. Scott is the only surgeon performing Sleeve Gastrectomy in Gippsland. Referrals are accepted not only locally but state-wide and from interstate.
To discuss costs related to Sleeve Gastrectomy you can ask to speak to Mr Scott's Secretary. Mr Scott treats privately insured patients and self funded patients for these bariatric procedures.
Services offered at Maryvale
Sleeve Gastrectomy
Hernia Repair
Laparoscopy Reflux Surgery
Gastroscopy/Colonoscopy
Gall Bladder Surgery
Skin Lesions/Local Flap Reconstruction
Hand Surgery/Carpal Tunnel