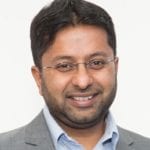 Dr Suheb Ahmed is an 'Eye Surgeon' or ophthalmologist who completed his undergraduate and specialist training from Scotland. At Maryvale Private Hospital he specialises in Cataract surgery, Pterygium and Glaucoma management.  He offers the latest in cataract surgery techniques and the latest in intraocular lenses. He is a high volume surgeon and his safety record is exceptional.He also offers the latest in minimally invasive glaucoma procedures (MIGS) and was the first in Gippsland to offer it. Maryvale Hospital was the first and currently the only hospital in Gippsland where you can have MIGS procedures. This is part of the commitment of MPH to offer the best and latest treatments to local patients without needing to travel far.Dr Ahmed offers to suitable patients:
No needle anaesthesia if required
No Pain – Numbing anaesthetic drops
No Sutures – Keyhole surgery
In addition, sedation is available from a specialist anaesthetist so there really is no need to worry.
Dr Ahmed is committed to public service and is the head of department at Northern Health, a major health provider in Melbourne. He is passionate about improving access to care both in Australia and in the developing world. He has introduced and expanded numerous services around Victoria and is working on projects further afield.He is committed to the service of his Gippsland patients consulting and operating at Maryvale Private Hospital as well as offering public surgery at Neerim Health and Bairnsdale Regional Health Service.